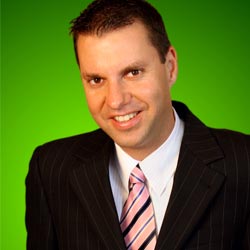 Founder and Managing Director
MRL Group is an enterprising and innovative chartered accounting practice in Adelaide. After a diverse experience during my early years in the profession, I commenced the firm in September 2005 with a small client base which has grown strategically with two main emphases:
Closely held (private) businesses and structures.
Not-for-Profit and Special Purpose organisations.
Services to clients in these areas are diverse and are derived primarily from a professional background in small business management, taxation and audit.
MRL Group now has two Directors including myself and business partner Mr Trevor Harrison. The firm now has ten staff.
My principal role in the firm is one of leadership and general management, recruitment and training, quality control and risk management, direct senior advising and manager of audit engagements.
As a registered company auditor to a range of not-for-profit and special purpose entities, I have gained considerable experience in areas of governance, financial reporting, risk management and legislative adjustment. These client experiences include religious entities, welfare organisations, educational bodies, training organisations and peak bodies.
For further information in relation to the MRL Group and services please refer to other pages on our website.
Academic highlight
Flinders University The Honours Program at Flinders University promoted my Honours dissertation in small enterprise financial management for various academic uses and publications. A resulting publication was accepted in the International Journal of Small Business Management for publication in 1996.
So was born a passion for small enterprise vocation and for people which now expresses itself in the leadership of the MRL Group.
I have stayed in contact with Flinders University Alumni throughout my career. The Business and Commerce Faculty have on occasions invited me to give key-note addresses at award ceremonies and to be involved with various academic and professional matters with students.
Extracurricular snapshot
Governance positions
Bright Futures Child-aid and Development Fund, Board Member
Risk Management Committee of the Education and Early Childhood Registration and Standards Board of South Australia
Holdfast Baptist Church Governor
Sporting Club Finance Director
Leadership
Volunteer youth worker since 1993 in Church and other settings including local sporting Clubs.
Various mentoring programs including some professional bodies.
Qualifications
1993 Honours Degree of Bachelor of Economic (Accounting) Flinders University
1997 Chartered Accountant postgraduate and membership
1998 Graduate Diploma in Applied Finance and Investment Securities Institute
2005 Certificate of public practice
Institute of Chartered Accountants in Australia
2005 Registered Company Auditor
Australian Securities and Investments Commission
2005 Registered Taxation Agent
Taxation Registration Board
2012 Chartered Taxation Advisor
Taxation Institute of Australia
2013 Registered Self-Managed Superannuation Fund Auditor
Australian Securities and Investments Commission