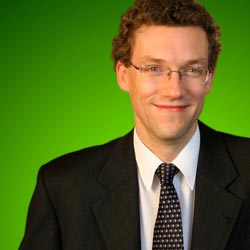 Technical Director
MRL Group is an enterprising and innovative chartered accounting practice in Adelaide. After a diverse experience during my early years in the profession, I joined the firm in September 2005, becoming Director and Partner in 2006.
Since then the client base has grown strategically with two main emphases:
Closely held (private) businesses and structures.
Not-for-Profit and Special Purpose organisations.
MRL Group has two Directors including myself and business partner Mr Mark LeCornu. The firm now has ten staff.
My principal role in the firm is one of leadership, general management, Information Technology vision, management and support, and education.
Services to clients are diverse and are suited to my unique skill set including complex taxation, financial reporting, audit and management accounting solutions, investment portfolios, wealth accounting services and technology. This is demonstrated through a niche role in the areas of capital gains tax and self-managed superannuation, and specialised technical needs.
For further information in relation to the MRL Group and services please refer to the other pages of our website.
Governance positions 
Harvey Foundation
Chairman of the Board
2007 – present
Hawthorndene Primary School
Chairman of Governing Council
2000 – present
Governing Council Member
2005 – 2007
Department of Education & Child Development
Principal's Selection Panel
2010 – present
Leadership
Chartered Accountants Australia and New Zealand – Group Leader of CA Education Program
Chartered Accountants Australia and New Zealand – Member of Selection Program for CA Achievers
Qualifications
1988 Bachelor of Economics (Accounting)
Flinders University
1993 Chartered Accountant Membership
1998 Registered Taxation AgentTaxation Registration Board
1998 Certificate of public practice
Institute of Chartered Accountants in Australia
2008 Fellow of Institute of Chartered Accountants in Australia
2012 Chartered Taxation Advisor
Taxation Institute of Australia